Leadership Challenges
Being a leader is not easy. Those who are know better than anybody else that it isn't. You are responsible a large workforce, and the decisions you make affect all of them. A multigenerational workforce that needs and asks for good leadership, always needs a good leader to lead them.
But what are the challenges that every leader faces.
Well, we can list a few of the most common challenges.
✔   Finding and attracting top-tier talent.
✔   Finding the future workforce, and what it needs to flourish.
✔   Finding potential in a recruit, and inculcating it.
✔   Keeping the good ones from leaving your organization.
✔   Finding the balance between long term and short term business requirements.
✔   Lack of senior leadership.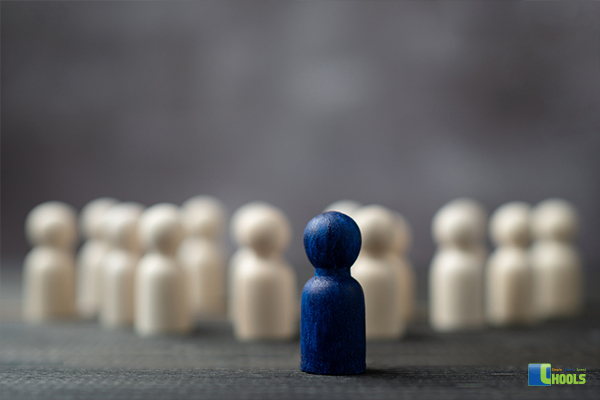 ➤   These are some of the most common ones. But how do you, as a leader, find solutions to these problems?
➤   By consulting someone who has the answers to your problems. Each and every one of them.
At Chools, we have been perfecting several methods to work around this conundrum.
Efficient Time Management – Time is always working against us. In a business world that runs at light speed, every step that is taken is time bound. Everyone is stuck to a timeframe. We teach prospective leaders how to work within those limits and still come out with amazing results.
Finding the new generation of Leader – We build new leaders. Leadership skills can be taught. People to pass the baton to, who will keep the race going faster than it already was.
Finding the critical 480 minutes in a Leader's day – Roughly speaking, that's 8 hours worth of a leader's work day. Finding those critical minutes in the leader's workday and helping them to make the full use of it.
Being an Inspiration for your workforce – Ensuring that everyone in your team is satisfied with the work they do on a daily basis. Inspiring them to keep getting better at what they do.
Developing the right skillset – To be an effective leader, you have to know what to prioritize, be good at making the right decisions,
Developing employees – Mentoring and coaching are key in this aspect. To develop your employees to be better at what they do.
Building a Team – Building and leading a team involves exercises in team-development and team-management. We teach you how to instill pride in your team, so they act as a cohesive unit, who take accountability for their actions. We also teach you how to effectively take over new teams.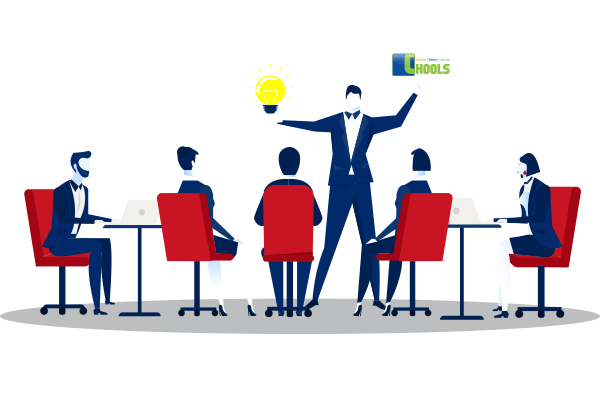 Of all this, every leader's greatest challenge is efficiently guiding change. Managing different stakeholders, and overcoming resistance to change.
We teach you the wherewithal of how to do this at Chools.
Never think small. Go Big, Grow Big!