Our Advisory Board Members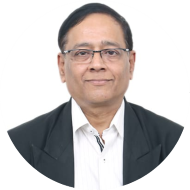 Dr Easwaran Iyer
Vice-Chancellor, ARKA JAIN University, Jamshedpur &  Vice-Chancellor (in-charge), JAIN University, Ranchi & Head –Chancellor's Advisory Board (CAB), JAIN (Deemed-to-be University), Bangalore
Dr. Easwaran Iyer, overall Experience of 48 years with 29 years of Industry  Experience and 19+ years of Experience in Academia has been a master strategist in transforming businesses from winding up to the capacity of acquiring other similar businesses. He has travelled widely to West Asia, East Africa and South East Asia and UK with history of award-winning performances.
His motto being 'making youngsters the leaders of tomorrow', made him venture into the field of education sector in spite of being a CFO of a Fortune 500 promoted company.
A Double Doctorate in Management from India and USA along with M.Phil. MBA, PGDBM, PGDPM, M.Com, LLB and an Honours Degree in Commerce (B.Com) summarizes the rich knowledge possessed by Dr. Easwaran Iyer. His futuristic thinking enabled him to introduce Industry Led, Industry Integrated, Global Professional Body Qualifications in emerging technologies and emerging trends in Business for Bachelor's and Master's Degree Programmes which enabled the students to seek better employment, entrepreneurial or progression to higher studies during his tenure as Dean – Commerce & Management and Director – Industry Interface at JAIN (Deemed-to-be) University, Bangalore. Dr Easwaran Iyer is   a member of several Committees in NAAC, several education Institutions, companies both national and international, in various capacities, wherein he has contributed to development of new areas of Skilling, Innovative Value-Added Educational Programmes, Strategic Policy direction in the areas of Accreditations, new business development.
Awards and Recognition
Dr. Easwaran Iyer has been bestowed with many noteworthy awards and recognitions. A few to be mentioned are:
Fellow of Chartered Management Institute (FCMI),  (Membership No. P04544958)

Doctorate of Literature (D.Litt.)- Education Administration –National American University – USA (ASIA/IND/0224)

Assessor in the revised framework of NAAC and visited various Higher Education Institutions for NAAC Assessment initially as a Member Co-Ordinator and presently as a chairperson.

Entrepreneurship Educator from IIM-B and Stanford through 

Rotary Nation Builder Award, Guru Vandhana Award by Rotary Bangalore and Bharat Vibhushan Award by Golden Star Awards.

Mentor- Insignia Hospitality Pvt Ltd, 1947 Chain of Restaurants, Stock Market Institute, School of Sciences- Unit II, Center for Creative Arts and Design JAIN (Deemed-to-be) University, Jain College, Arka Jain University, JAINx Academy, Edxplore, Digital Academy 360.

External Evaluator for University of West Scotland, Glasgow, ACCA/CIMA MBA Program at Imperial College of Business, Kandy and Colombo and Aryan College, Nepal.

Course Leader for Finance, Leadership, New Venture Creation – Entrepreneurship Development Institute of India (EDII), Ahmedabad.

Member–Board of Management, Planning and Monitoring Board, Finance Committee, Academic Council, Chair Person Board of Studies (Commerce, University – Industry Linkage Programmes), Business Development and Strategy, Special Leadership Team and Governing Council for JGI Group and JAIN (Deemed-to-be) University.

Member- BOE in Management and Finance for PG Programmes in Management for Bangalore University, XIME Bangalore and Entrepreneurship Development Institute of India, Ahmedabad.

Member (Executive Board) – Chenraj Roychand Center for Entrepreneurship (CRCE)

Member- BOS and Course Leader Entrepreneurship Development Institute of India, Ahmedabad.

Member(Executive Board) – Chenraj Roychand Center for Entrepreneurship (CRCE)

Member- BOS and Course Leader Entrepreneurship Development Institute of India, Ahmedabad.

Member- Board of Studies MBA Courses at Alagappa University, Tamil Nadu and Governing Board DDE – Pondicherry University for MBA Twining Program.

Member- Academic Advisory Committee of Apollo Medskills Limited.

Member of the steering committee of JAIN for NAAC Accreditation, NIRF, NBA, UGC

At JAIN (Deemed-to-be) University – Designed, Developed and Executed the New Age Programmes, Value-Added Programs, Industry Led/Aligned/Certified Programs and Programs accredited/integrated with Global Professional Bodies, Total number of programmes up to 2021-22 UG-36 and PG-24 and 250+ Career Enhancement Courses including project-based learning and LinkedI n Certifications. And at Center for Skills, JAIN (Deemed-to-be) University – Designed, Developed and Executed the BVoc/MVoc degree programmes incorporating the NSDC/SSC framework with NSQF Levels and accredited by UK Skill Federation.
Prof Sowmya Narayanan Sadagopan
Founding Director IIIT Bangalore, Former Chairman, Board of Governors, IIITDM, Kanchipuram Chief Strategic Advisor – JGI Group,   Bengaluru, Karnataka, India
Professor Sowmya Narayanan Sadagopan was the Director (President) of IIIT-Bangalore (a Ph.D. granting University) until July 2021. Earlier he taught at IIT Kanpur (1979-95) and IIM Bangalore (1995-99) as well as RUTGERS University, USA (1997) and AIT Bangkok, Thailand (1990) IIIT's represent a set of new generation universities that started in India in the late 90's with a special focus on IT.
IIIT-Bangalore is one of the first such Institutes. As the first Director of IIIT-Bangalore, he was involved in the visioning, planning, and executing the growth of this Institute that is counted as one of the premier Institutes in India.
Prof Sadagopan obtained his MS & Ph.D. Degrees from Purdue University, USA in 1979 and BE (Hons) Degree from Madras University, India in 1973. His teaching/research interests include OR, IT Applications to Government, Enterprises, and Education. Sadagopan's research work has appeared in reputed journals that include IEEE Transactions, EJOR, and J of Opt. Theory & App. He has authored seven books. He was the General Chair of the WWW2011. Sadagopan is a Fellow of the UK's IET (formerly IEE), Computer Society of India, and Institution of Engineers (India), and most recently ISPMA. He is a Senior Member of the IEEE and ACM.
He has won numerous awards that include Fulbright Fellowship (1995), "Champion of humanity" Award of Hindustan Chamber of Commerce (2009), "Rotary Honor of Vocational Excellence" by Rotary Northwest Bangalore District 3190 (2013), Cisco NDTV Page 1 of 3"Digital Pioneer" Award (2016), "Distinguished Alumni Award" from the College of Engineering, Guindy (2019) to name a few. Sadagopan had consulted/advised and served on the Board of some of the largest private, public-sector, and MNC corporations in India that include Tata Motors, Ashok Leyland, Maruti (Automotive) IOC, BHEL, NTPC (Core sector) NSE, BoI, IoB, NPCI (BFSI) Mastek, Infosys, TCS, Wipro, HP, IBM, Intel, Oracle, SAP (IT), and, TTD, AL School, Common Purpose (Social sector) Currently, he is on the Board of NESL, NADL, eGov Foundation and MOSIP. Sadagopan was a Mentor Director for IIIT-NR, IIIT-DWD & MIIT in Myanmar and Board Member of IIIT-Bangalore, IIIT-Delhi & IBAB Currently, he is the Chairman BoG of IIIT-Kancheepuram, and Advisor to Jain University, ISBR, SaiU Sadagopan has been helping several start-ups that include GAVS, DevSquare, Globarena, 8KMiles, ZipDial, Littlemore; Currently,he advises JGI Group of Insitutions upGrad, Socially Good, Avekshaa, ZirohLabs and AppSentinel He is a Featured Columnist for the Times of India (the world's largest English Newspaper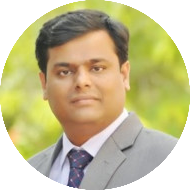 Dr Srinivasa Rao Pulijala
CEO at Apollo Medskills Limited – Leading the Healthcare skill revolution.
Dr Srinivasa Rao is a physician providing Clinical thought leadership and multi-expertise for making optimum use of Information and Communication technology in medicine and health care. Has 20 years of experience in Hospital management, Medical education and Healthcare Skilling.
Leading one of the largest Healthcare Skilling and e-learning companies in Asia. Specialties: Medical e-learning, e-Health trainings, Simulation in Medical education, Content development, Skill development, Clinical Validation, Product Management, Implementation of Healthcare solutions, Hospital management, Medico marketing Key skills- Delivering Strategy, Strategic Thinking, Leadership and Direction, Integrity and Conviction, Decision Making and Results, Operational Awareness, Developing People, Negotiating, Advanced Communications, Influencing, Resolving Conflict, and Program Management.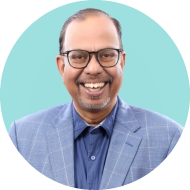 Mr Bala Madhavan
Chief Executive Officer – Orange Business Services
Bala Mahadevan is an EEE graduate from the prestigious institute – Birla Institute of Technology & Science, Pilani. He is currently the Chief Executive Officer at Orange Business Services Thane, Maharashtra, India.
With over four decades of experience in the Information and Communication Technology Services industry, Bala Mahadevan is a true veteran who has worked for some of the largest Fortune 500 companies. His journey has been marked by remarkable achievements, spanning industries, continents, and service lines.
Bala's leadership knows no boundaries, as he has held global leadership positions in the US, Europe, AsiaPac, and India markets. His perspective is nothing short of panoramic, with a 360-degree vision that drives his passion for team building and serves as a potent motivator for growth.

One of Bala's standout qualities is his expertise in leading post-M&A integration and transformation, a testament to his ability to navigate complex challenges and drive positive change. He lives by the mantras "Grow or Die" and "Enterprises must be Digital Outside & Human Inside," reflecting his commitment to innovation and human-centric approaches. Yet, Bala transcends the confines of corporate leadership; he effortlessly transitions between the hallowed halls of boardrooms and the electric energy of the stage, where he ignites his fervor for Classic Rock & Roll. His influence extends beyond leadership; he serves as a captivating spokesperson for companies across the vast spectrum of media and communication.

Bala is currently deeply engaged as a board member and advisor to some of the world's fastest-growing companies. His extensive experience and expertise make him an invaluable asset to these organizations as they navigate the complexities of growth and innovation. Moreover, he is actively pioneering new channels to coach and mentor these companies, fostering their development and success in an ever-evolving business landscape.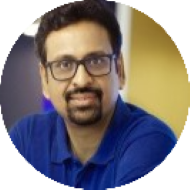 Mr Varun Jain
Founder & CEO – Miles Education
"The journey of a thousand miles begins with a single step" – exactly on my mind when I founded Miles Education back in 2011 with a focus on building next-gen finance and accounting talent. Miles is working relentlessly to address the shortage of skilled accountants in India & globally.
With 220+ MNC partners (including Big 4), 70+ university partnerships and 50,000+ alumni base, Miles has built the ecosystem for CPA & CMA in India. 80%+ CPAs in India are Miles alumni. Miles provides guaranteed jobs for CPAs in India. With the acute shortage of accountants in the US. Miles has also created a pathway for CPAs from India to work in the US for 3 years, which was previously only available to engineering/STEM students from India. But we've only gotten started, miles to go! P.S. – Best part of my role – Lead instructor for the CPA and CMA programs. Where I train my students and then see them succeed in their careers. And love that I'm able to reach out to the larger finance & accounting community (100 MM+ aggregate video views on Youtube).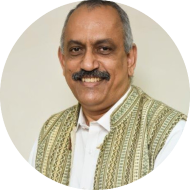 Mr Lakshmi Narayanan
MD & CEO  Visalakshmi Consulting
Mr Lakshmi Narayanan is the founding Director of Visalakshmi consulting. He has a rich experience of over 4 decades in strategic & diverse roles which spans across sectors like Pharma, Media, Retail, Software, Textiles, Consulting & more.
His previous stints were in Brands like Smith Kline Beecham Pharma, O&M, Mudra Communications, Prime Group, Rapp Collins India, i-Nurture & Wipro. To his credit, he has impacted many professionals as a corporate trainer in WIPRO; Reliance Trends; NovoNordisk; Dews Software; Misys; Mahindra Partners; RmKV Silks.  He is a M.Sc. Graduate in Applied Chemistry from IIT – Delhi & a PGDM in Marketing from IIM Bangalore.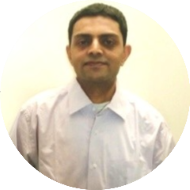 Mr Shyam Ananthnarayan
Chief Marketing Officer – ITC Infotech
Shyam holds an Executive MBA degree from IIM Bangalore, MS from Syracuse University – NY, and is a BE from Bangalore University.He comes with a rich experience of more than 2 decades in the Executive Management areas in marketing, sales and operations. Currently, he is the Chief Marketing Officer at ITC Infotech.
As the ITC Infotech CMO, Shyam has been instrumental in marketing transformation. His recent world class showcases include being featured for their IWFA framework by Forbes, COVID response best practices by NASSCOM, Business Standard, Forrester, world class digital reputation scores, 500% social engagement uptick and a world class ABM program in place.
He has been recognized in Fast100 by Oracle and Paul Writer in India's top 100 progressive marketers & recognized as one of India's top 100 digital marketers by Adobe & Paul Writer. He has played a key role in building a world class centre with HP – One of HP's R&D hubs (scaled to 1000 people.
His other areas of expertise include AI, Analytics, Cyber Security, Product Innovation & building large business units and growth engines in automotive and telecom sectors. Prior to ITC, he has been associated with brands like Tata Elxsi, Marlabs.Inc & L&T Technology Services.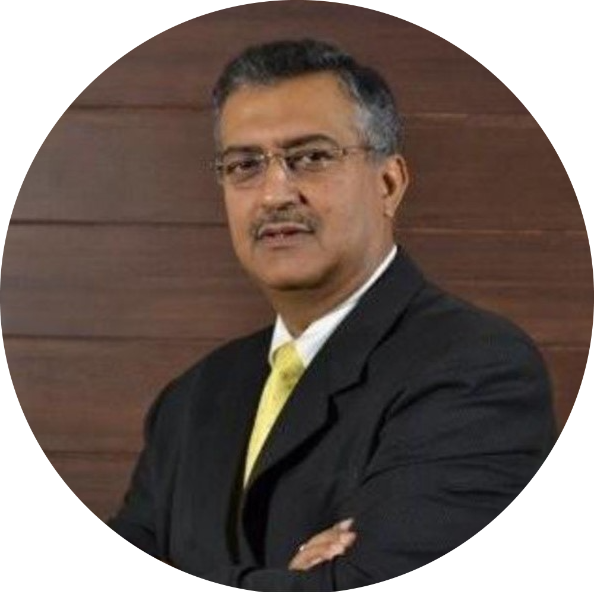 Mr Sanjay Kapoor
Co-Founder & Director – IRIS Corporate Solutions
Mr. Sanjay Kapoor a serial entrepreneur, is also a performance – driven and goal-oriented professional. His professional journey expands from India to the entire Indian-subcontinent and EMEA (Europe, the Middle East and Africa) region. After working with different countries and cultures.
He has a plethora of experience in Business Operations Management, where he witnessed the transformation of the operations sector from machine learning to the 4th industrial revolution (Big data, Cloud, IoT, AI). Through his Entrepreneurial journey we can definitely agree that Mr. Sanjay Kapoor has come a long way. His experiences have led him to develop new perspectives, innovative thinking, out-of-the-box business operations ideas, and problem- solving skills. He has honed his skills in ITes services, Offshore Engagement Modelling, Process Engineering and setting up global Delivery Infrastructure.
For more than 10 years, he has been dedicated to the 'educational sector' specifically the 'Human Resource vertical' aiming to spread technology-driven education in even the remotest area of India. Mr. Sanjay Kapoor has worked hard to gain a well- established and extensive professional network. His network sinks in deep connections with key stakeholders including marketing agencies, HR professionals, investment bankers, finance and legal professionals, educational enthusiasts, and representatives with technology companies. His professional network act as a foundation stone for his goals and aspirations, benefiting everyone around him. He has a proven track record in making effective Business Strategies, implementing Cost Control Policies, Business Model Development, and Execution to mentor. He has played a pivotal role in mentoring and guiding early-stage companies/entities, nurturing them to achieve their strategic goals. He has exhibited expert-level proficiency as a business consultant.
Mr. Kapoor is enthralled by leveraging his extensive experience as an entrepreneur, professional, and industry representative. Upholding his exposure and experience, he is has the zeal towards facilitating a next-generation journey towards success by fostering teamwork and dreaming big together. His passion for guiding the next generation aligns with his belief in fundamental right of the 'Right to Education'. He is  focused towards facilitating the next-generation's journey towards success by fostering teamwork and dreaming big together.