GREEN BELT is a management qualification for problem solving competence. It includes world's best problem-solving methods in a single capsule. Professionals who wish to solve business problems using a structured approach can benefit from Lean Six Sigma Green Belt.
You learn about the world's best techniques in problem-solving. You go through methods to define a problem, measure the extent, find the root cause of a problem, generate solutions, and implement control systems.

The program emphasizes sustainable methods of problem-solving aided by data-driven techniques.

There are two broad categories of problems that get covered. Issues related to big turnaround time and those about defects/ errors/ complaints/non-compliances.
Most people go for BLACK BELT certification course after completing the GREEN BELT Certification.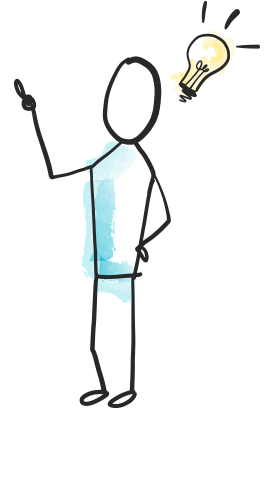 The Internet's statistics says that the Six Sigma Green Belt certification holder salary, on an average is $83,000 per year as of year 2021, as compared to a non-certified person, who would earn approximately $65,000 per year in 2021.

Course is best suited for:
Participants can be:
➤ Anyone who wants to improve an Organization's performance.
➤ Process Improvement team members who wish to carry out improvement projects.
➤ Any progressive management professional who wants to bring change for the better.
Course Pre-requisites
AN OPEN MIND AND WILLINGNESS TO LEARN WORLD'S BEST METHODS FOR PROBLEM SOLVING
Define Measure and Solve problems
Selecting a project
Project Charter Introduction to MSA
Attribute agreement analysis
Brainstorming
Poka yoke Control Plan
Root Cause Analysis
Fishbone Affinity, 5 Why, Pareto Analysis
Process FMEA
Value Add/ Non-Value Add Analysis
Sampling methods. Hypothesis Testing Common hypothesis tests and their practice
Scatter Diagram, correlation, and Regression
Statistics, Process Stability and Capability
Types of data, measures of central tendency & spread
Descriptive Statistics
Graphical tools
Common cause, Special cause, Control chart
Specification Limits
Sigma Level as a metric, Z table and DPM
Pp and Ppk analysis
Defects vs Defectives
Baseline for discrete data
Yield and Rolled Throughput Yield
What is Six Sigma Green belt certification?
Green Belt is a management qualification for problem solving competence. It includes world's best problem-solving methods in a single capsule. A person is referred as Green Belt certified if he/she has gone through training and has cleared an examination.
What is required for Green belt certification?
Green Belt certification requires a willingness to learn, and an analytical mind. Mostly, this program is taken up by working professionals who wish to enhance their career. Students pursuing post-graduation in management also go through this program.
How long does it take to complete a Green belt certification?
Lean Six Sigma Green Belt is likely to take about 3 weeks in an online training program. The skills learnt in Green Belt are useful for a lifetime and one needs to continue exploring nuances to build expertise.
What is the cost of a Green belt certification course?
The Lean Six Sigma Green Belt fee may vary from 100 USD to 2000 USD depending on where you do it from. What matters eventually is how much value you can derive for your money.