To increase the efficiency of machines and equipment's of a business, a preventive and pro-active maintenance is vital. This process which involves the workers and floor personnel's efforts in maintaining the work floor is called Total Productive Maintenance (TPM)It bridges the gap between production and maintenance departments. TPM ensures an increased production along with job
• Participants will understand the importance of "I use, I maintain" concept.
• An insight into concept of machine hour wastage and how to reduce machine waste hours and cost, and increase productivity
• How to effectively reduce machine down time
• How to reduce process cycle time
• Making the maintenance process and product defect-free.
• Preventive maintenance and its positive effects on productivity and how it helps in zero down time of machines.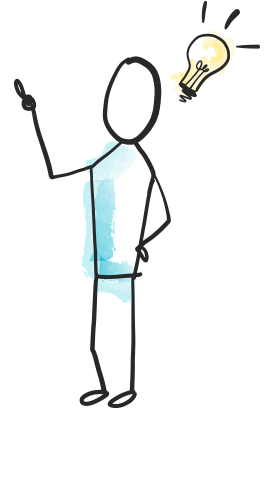 The following professionals can opt for TPM program:
➤ Those who seek growth in production, operations, maintenance activities in an organization
➤ Engineers, floor supervisors, maintenance staff, production managers, planners/analysts, operators, and support staff.
Pre-requisites
Prior experience of at least 2 years in Management, maintenance and production department is preferable. However, an open mind is sufficient to learn the concepts.
Maintenance
Context and definitions
Types of maintenance
P-F Interval
Reliability in maintenance
Dependability (RAMS)
Operational indicators
Improvement of availability and maintainability
Total Productive Maintenance
Origin and concept
The five principles
The eight pillars
Understanding and effecting OEE (Overall Equipment Effectiveness)
Understanding root cause analysis, Pareto / cause, and effect diagram, Gemba
understanding and Implementation of AM (Autonomous maintenance) process
Understanding the concept and importance of SMED(Single-minute Digit exchange of die ), the steps involved, implementation and maintenance of SMED.
Change management
Rates, indicators, and levers
Why TPM?
For the goods that are sent to the customers to be non-defective, TPM is very essential. It helps in avoiding waste, producing quality goods at reduced cost, keeping in mind the changing environment.
Is TPM test difficult to pass?
A basic understanding of the principles and concepts of TPM, and thorough study of the materials provided is sufficient to clear the exam.
Is the training in-depth?
This course is designed for people with little or no experience in production department. It teaches the basic skills and understanding required for the TPM process, which is considered essential for executive jobs in the industry.
What is the duration of this course?
This is a self-paced training. The duration may depend on the level of understanding and how confident one is before they take up the exam.