The Goal is to make the BEST decision not the quickest decision.
SWAT: A Structured approach to solve all your business problems in a limited time frame.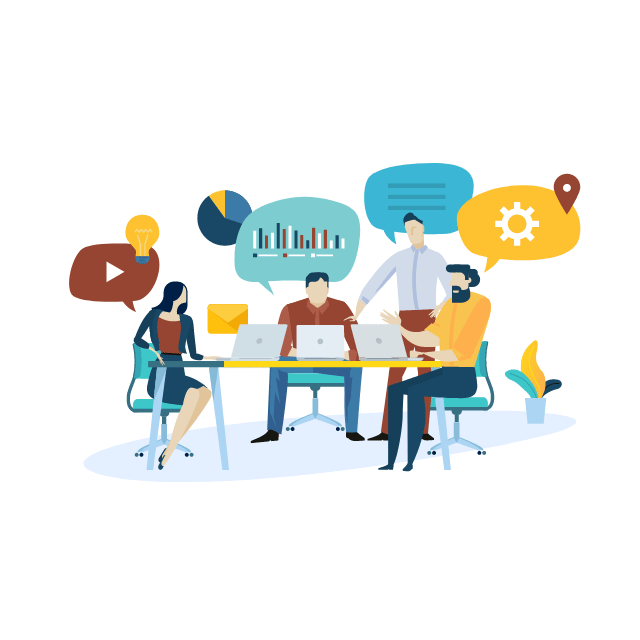 ➤  SWAT basically is Identifying Priorities & Maximizing Results; Empowering Your Employees; Getting More Done with Less Stress.
➤  The Quality of a decision is really based on several factors, but the process is extremely important, so let us get it right. Welcome to SWAT – SWift Action Team.
➤  SWAT is the framework of methodologies, purposes, and tools that enable efficient decision making.
SWAT comes as a ray of hope for an organisation facing backlogs, problems having to face too many stake holders, lack of sponsorship, inefficiencies in processes, no clear mandate/goals/scope. It guides an organisation from chaos to a more structured framework through efficient decision-making techniques.
While we are all aware that life is full of tough decisions that need to be made, we may not realize that hasty decisions may not always be the right ones. "Remember that what's right isn't always popular… and what's popular is not always right.
The decision-making steps in a SWAT project can be reflected as:
Define-Evaluate-Develop-Deploy-Sustain
Chools Consulting – Your ideal go-to-consultant for SWAT implementation in your organisation.
Our experts have identified the 15 Steps criteria for SWAT projects:
Ask these questions before a SWAT project is initiated.
1) Is the event tied or have Direct Link to your organization's Vision?
2) Can the event be completed in one week or less?
3) Will the event effect the customer directly?
4) Is there a sponsorship from Senior Leadership Team to remove barriers & provide resources?
5) Is the project getting delayed due to decision making process?
6) Does the event Relate to New business or Product objectives or Continuous improvement?
7) Is their Data Availability related to the event & all the pre-work completed?
8) Is Success Measurable with clear metrics or KPI to track the improvement pre vs post event?
9) Are there any Increase in revenue /Financial impact post completion of the event?
10) Is the event Project scope narrow & well defined?
11) Do we have cross functional teams readily available for the workshop with SLT approval?
12) Is there "No Time" to resolve problem due to availability of key stakeholders & decision-making process?
13) Are there any Ease of Quantification of Financial impact?
14) Does the event have Employee satisfaction impact?
15) Do we have adequate Resource availability (time, people, capital) to conduct the event?
Chools collaborated with world's top FMCG bottlers, and fast tracked 15 of their top critical projects which were lagging in days, months, and some in years. Some were put on hold. Each of these projects were must-win battles and a key metric for their NOPBT.
SWAT was applied in almost all aspects of the day to day projects.
Call our experts now for a consultation on SWAT implementation.