Supply Chain Fulfillment Center: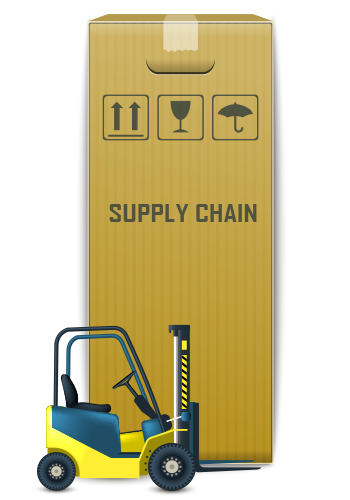 ➤   Are you an Ecommerce Retailer or growing your Business to become an online Merchant?
➤   Would you like to simplify your fulfillment center operations?
➤   Your customers love your products but are looking for 2 Days deliveries?
➤   One of the biggest challenges in Ecommerce businesses is building the effective Logistics, Distribution and Transportation strategy to reach a wide range of consumers geographically and satisfy their expectations in timely deliveries.
➤   Establishing a Fulfillment Center is one of the best solutions that our Ecommerce clients adopted, in addition to the leaders of Ecommerce; Amazon and Walmart/Flip kart.
➤   A fulfillment center is a physical storage location that is managed by a 3PL – 3rd Party Logistics that has a higher and faster product flow, and individual orders or small shipments are managed.
➤   Chools competent consultants will guide you in founding your Fulfillment center and picking the Third-party that will manage the operations. We will establish all the related strategies, best practices and Enterprise Resource Planning systems to achieve your Service and Product Flexibility, Fast Order Fulfillment and Transport Flexibility.
Productivity, higher Sales Revenue and Market Share, exceeding Customer Expectations: 
✔   Reducing supply chain costs. |  Optimizing Inventory Management.
✔   Ability to expand sales channels and reaching markets in farthest Geographical locations.
✔   Managing Overselling and stock-outs
✔   Focusing organization resources on building and developing the quality of product or service rather than shipping and warehousing.
✔  Improving the shipping and return process. |  Timely accurate deliveries to customers.
✔  Lower fixed shipping costs allowing your organization to attain customers through discounts or free shipping options.
Our Methodology:
✔   Conduct SWOT/PEST, Value chain capability and impact analysis.
✔   Build your Ecommerce Supply chain Strategy based on the analysis.
✔   Design Fulfillment Center and Select – Receiving – Storage space and Layout (Volume and number of orders) – Shipping.
✔   Design the Order Fulfillment Process (placing and processing orders).
✔   Identify the best Third Party that could manage the shipping operations according to your strategy.
✔   Design Inventory Management Process.
✔   Design a Fulfillment Management Automated Process leveraging ERP.

Case : Chools Partnered with a startup that now is a leader in the Furniture business in Midwest North America. Not too long after they established their Ecommerce Website, New branding, and displayed their products through other Market places such as Amazon and Wayfair, that they were hit by the complexity of warehousing and shipping for their online orders.

Act : After Chools team conducted the required Analysis, Led the team in identifying the requirements for the Fulfillment centers and Sort centers, Design the Order fulfillment process and digitized it via introducing an ERP  and designed the inventory Management process they captured great results.
Results : Chools equipped us to build the right strategy and establish the required fulfillment center, consequently, expand our sales channels and reach more customers through e-commerce so that our Sales Revenue increased by 41%. Through our third-party fulfillment center, we are able to exceed our customer expectations and deliver our products within two days. Moreover, we have enhanced our Labor productivity by 10% Unit/EE-HR and reduced working capital by 15%."