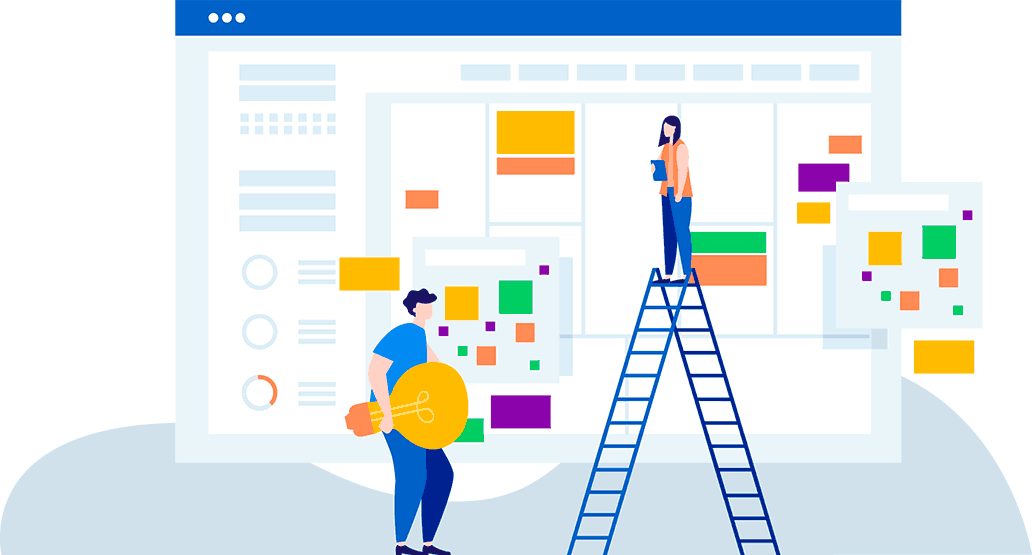 The Complexity, Competitiveness and Innovation arising within the local and global markets urges companies thriving for survival and growth to be agile and resilient.  This starts by the establishing: the right Metrics (KPM's), the SMART goals and effective strategies to achieve those, followed by optimization and benchmarking, and most importantly developing the capability of the teams.
Our Manufacturing and Warehouse (M&W) consulting service is a pioneering one where CHOOLS competent consultants guide you with; to become a world-class performing entity.
Following our Capability and Impact Assessments integrated with SWOT and PEST Analysis, we form your Y-Chart including the Vision, Mission and SMART goals to develop the Metric system (Collecting, Monitoring, and
Improving relevant KPMs') in Five operational areas: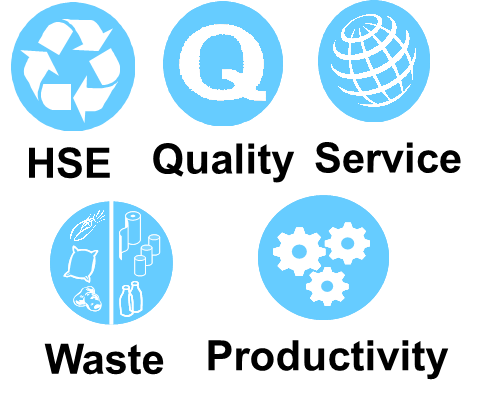 Predicted Gains
Achieve Operational Excellence and Competitive advantage by:

Introducing a demonstrated Performance Management System (M&W)
Stimulating a Results Oriented Mind-set among the whole organization, which advances your vision of World Class Operations.
Introducing a demonstrated Optimization and Benchmarking Strategy.
Our Methodology

We Guide your team in establishing your Performance management journey, which includes:
Identify the right work and critical Key performance measures, recourses required and responsibilities that are controlled by field operations
Standardize data collection processes for Key performance measures. (KPM's)
Track KPM's, which drive business success.
Found databased primacies, based on the results of the KPM's.
Exploit performance with the current resources.
Sustain performance progresses through standardization and visualization
Methodically improve the work to reach World Class Levels through Benchmarking: External, Internal or competitive.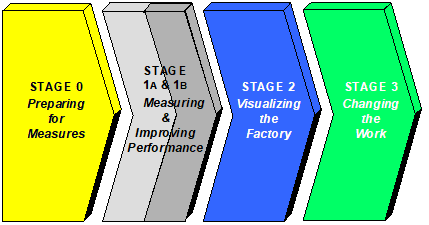 We establish the Performance through 5 stages:  
Stage 1: Preparing for Measures

Define measures, collection process and resources

Stage 2: Measuring Performance

Measure Calculations and Results Analysis and Tracking

Stage 3: Performance Improvement

Converting goals and coaching

Stage 4: Visualizing the Operations

5S, Visual Controls and displays

Stage 5: Transforming the work
Introducing Focused improvement methodologies: PITSTOP , DT5, Run right
Driving KPI Excellence With M & W Strategy - Case Study
Problem
Chools guided a Leading FMCG in the Middle East struggling to measure and sustain the performance; to develop its supply chain Performance management journey and Metric system.
Solution 
Key Performance Measures developed to drive operational excellence in the warehouses were:
Forecast Accuracy percentage
Network number of days
Demand Compliance percentage
Product Freshness
Days in Inventory.
Warehouse waste
The performance management system developed to track and improve those KPM's followed by competitive benchmarking led to the realization of the Supply chain Organization. Right Processes, right metrics, right people to drive the processes were accounted, within a timeline of 2 years the organization realized a 15% improvement on waste figures, and 30% on warehouse productivity and 17% improvement on service KPM's .
Establishing daily management systems including Supply chain and operations (S&OP), building measure maps, building the capabilities of the team, and automating the
Database collection system and sharing; leveraging SAP (ERP) were crucial key success factors.
BEVERAGE MEASURES DATA ELEMENTS BY GROUP V6.0  – SHEET 1
CALC FILE-PRODUCTION  – SHEET 2
1B EZ REQUIRED FORMS- ENGLISH FINAL – SHEET 3
CALC FILE-QUALITY – SHEET 4
SAMPLE DEPARTMENT SCORECARD – SHEET 5
Dept SCOREBOARDS (Q.C. LINES, PROD, WHS) – SHEET 6
M&W-STAGE 1A TIMELINE – SHEET 7
CONVERTING GOALS EXERCISE V1.0 – SHEET 8
FOOD & BEVERAGE KPM DEFINITIONS – DOCUMENT 1
2.0 OPERATIONAL TASKS DESCRIPTIONS – DOCUMENT 2