Design Thinking for supply chain – Oil & Gas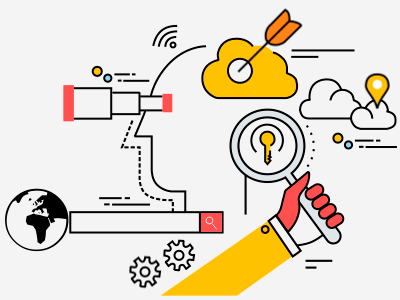 ➤ Design thinking is a way of thinking – a mind set wherein a human-centric approach is used for problem solving.
➤ Design thinking is an iterative approach to problem solving where the aim is to understand the end user, define the problem in hand, and devices alternative strategies that may not be apparent otherwise.
➤ Design thinking not only helps us see through the eyes of the customer, it also does what is beyond technologically possible.
➤ Design thinking helps realize the full potential of the digital revolution.
For example, the IOT (Internet Of Things) is a technology to collect and transmit data through devices embedded with advanced technology. Though IOT is quite common in mainstream industries, the Oil and Gas industry yet has huge opportunity to explore in this area.
Analysts have predicted that worldwide spending on the Industrial Internet – industrial-sized data and analytics – will be $500 billion by 2020. Some forecasts suggest spending could make up as much as $15 trillion of global GDP by 2030.
For the oil and gas industry, the digital revolution is the next big opportunity to boost productivity and cost-efficiency while continuing to meet the world's growing need for energy.
Companies are starting to move beyond basic connectivity and monitoring. By introducing analytics for deeper insights that enable smarter decisions, operators can boost their productivity by as much as 30%.
How often do we hear the terms "User experience" and "Design Thinking" in an Oil and Gas industry?
Well…we need to expect to hear these a lot more in the O & G industry so that they fully attain, the potential of Digital Transformation.  Companies that are "User centric" are more likely to hold an advantage in the market than those who are not.
What the Digital Transformation program has to offer: 
➤ Process optimization in upstream, midstream and downstream Oil and Gas businesses, by introducing artificial intelligence.
➤ IOT analytics and its effects on the processes across the whole supply chain in an Oil and Gas company.
➤ Improving process efficiency, security and compliance of Oil and Gas industry, by applying BLOCK CHAIN TECHNOLOGY.
➤ Quickly identifying and solving problems related to equipment in real-time, by applying AR technology in the Oil and Gas industry.
Who can enroll?
➤Product Manager, Marketing Manager, Growth Manager, R&D Manager, and Product Head
➤ Senior Designer, UX Designer, Design Engineer, Creative Manager, UX Design Consultant
➤ C-Suite executives including CEO, COO, Managing Director, Founder, President, Chief Strategy Officer
➤ Innovation and Growth Consultants
Digital Revolution
➤Introduction to digital transformation
➤How digital transformation helps and organization to be more responsive and adaptive to changes
➤ Revolution in O & G industry – disruptive technology, automation and changing business models.
Design Thinking Workshop
➤ Understanding design thinking
➤ Initiating business transformation in a company
➤ Building a strategic roadmap and mapping a new digital transformation strategy for the company
Artificial Intelligence, Internet of Things, Blockchain, Robotics
➤ Implications on the industry and humanity
➤ How digital revolution helps in increased efficiency, customer engagement and driving new business for the organization
Deep dive into the technologies
➤ How technology reshapes the oil & gas industry
➤ AR/VR, Drones, Self-Driving Cars, IoT.
➤ Discover practical applications and learn how to turn the latest technology advancement into the business value.
Case studies and best practices from Silicon Valley
➤ Introduction to the real-life examples of companies
➤ Discovering the results of emerging technologies, business challenges, and growth opportunities for established companies.
➤ How to work with startups
➤ Recapping the key lessons and takeaways from each day