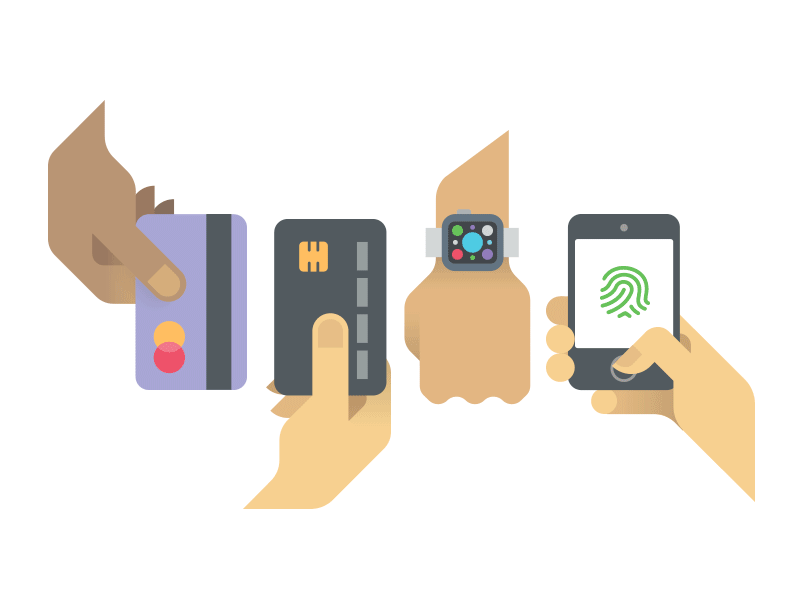 Are you searching for the reliable best practices to optimize and manage your spend and purchasing processes across your business value chain from source to pay?
Spend management tools and practices automate, streamline and integrate all purchasing activities end to end so they are executed as targeted and supplier contracts and relationship are optimized to ensure your organization's profitability and excellence.
Chools Competent team of Scholars and consultants will lead your organization in deriving Value from those practices.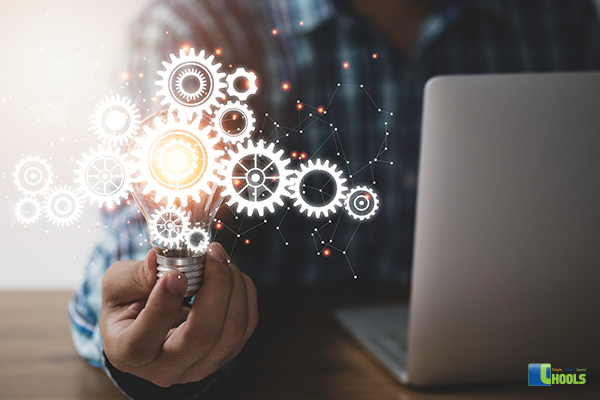 10 – 15% Productivity savings on procurement Base spend through:
✔   Higher process efficiency through automating manual, error- prone activities.
✔   Decrease supply risks and costs – by creating supplier Database
✔   Effective partnership ­– between organization's cross-functional teams, global teams and suppliers.
✔   Improved productivity – Human resource talent will be focused on strategic initiatives.
Our Methodology
Digitization and consolidation of Processes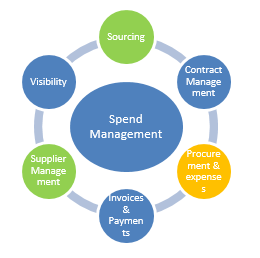 ✔   Sourcing is performed and bids are negotiated to secure the least prices and best supplied quality.
✔   Supplier Contracts and payments, Economic quantity orders are managed to ensure discounts free cash flow and working capital.
✔   Invoicing processes and approvals are automated to ensure compliance and abolish exceptions.
✔   Supplier performance is tracked and managed with 360 feedback and regular assessments.
✔   Purchasing process is designed to meet strategic supplier selection and according to preferred suppliers practices.
✔   Visibility is developed through issuing Contracts in real time and uploaded to a centralized database.
✔   Supplier Risks imposed on the business is mitigated through developing visibility systems.

Case : Chools was hired by 100 fortune Food and beverage company in India to improve its productivity.
Spend Management was one of the strategies chools used to improve the procurement process

Act : Chools Consultants conducted assessments on the mentioned processes and applied spend management practices.
Results : 15% of the purchasing base spend ( including commodity ) was acheived which was worth $2MM.
Spend Management - Case Study
 The Challenge
➤  The client was a leading manufacturer and provider of food and beverage products, directed to the consumer and professional markets worldwide.
➤  The client's operations extended to many high profile countries from several continents. It comprised many prominent legal entities. Each had its distinct procurement organizations and procurement processes.
➤  The client aspired to centralize the procurement function of all the legal entities into one procurement organization with a unified process for all. With the far and widespread diverse geographical footprint, the client needed several languages to be supported by the service provider.
The Solution
➤  Chools centralized the procurement of all legal entities into a single procurement hub. It was professionally managed and leveraged the client's spend and scale. It was made flexible to understand the business needs with the delivery of bottom-line savings.
➤  We implemented a unified procure-to-pay process was implemented using SAP SRM. We decided to implement the supplier master data management along with supplier rationalization. No PO, no pay was subsequently implemented. They were followed by the establishment of procurement desk with multi-lingual support and implementation of the change management.
The Results
➤  Chools successfully centralized the procurement operations. Clear visibility of the client's billion-dollar spend was obtained. The low-cost procure-to-pay process implemented, operated successfully. It was ensured that every process and operation complied with procurements contracts and policies.
➤  There was 84% reduced maverick spend. Spend visibility saw a significant improvement. There was an improvement in contract compliance. 90% compliance to procurement policies was achieved. 95% of the queries were empathetically resolved by the helpdesk established.
The Challenge
➤  The client, a consumer goods company with global outreach, desired to improve their spend visibility. They needed to enhance the incremental savings with an improvement in the effectiveness of their supplier onboarding process. There was a fixed period designated for accomplishing this strategic business goal.
➤  The company needed to determine and address the key reasons for its spend. It aimed at reducing excess spend by consolidating the number of suppliers and establishing a strong relationship with them.
The Solutions
Chools initiated the process of improving spend management. We standardized the disparate procurement process. Our spend management framework implemented, identified the key suppliers. We analyzed the strategic sourcing strategies especially focusing on large contracts and on increasing the catalogue coverage.
The Outcome
The Spend Management solution provided by the Chools consultants enabled our client to efficiently optimize the excess spend. The controlling, monitoring and tracking transactions were exceptionally managed during the purchasing processes. This provided an advantage for our client to manage their total spend and ensure compliance with the changing policies and contracts. The solution offered resulted in an increase in the productivity of the company in its procurement process by 20%.