Sales And Customer Centricity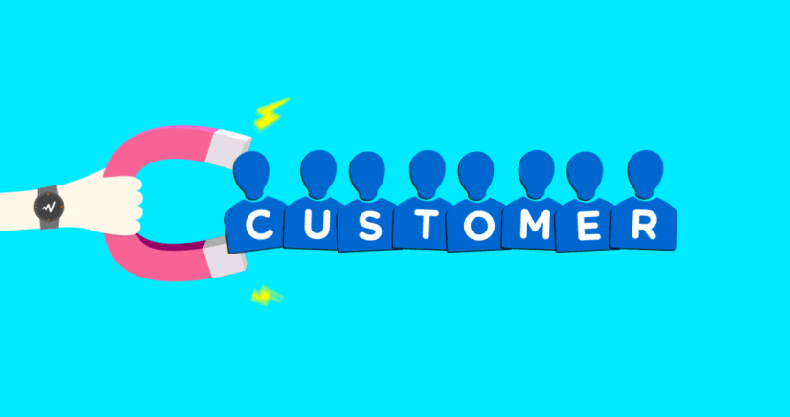 ➤   The ultimate factor contributing to the dominant success of major companies lies in the empathetic understanding of the pulse of customer needs and expectations. Innovative crafting of the sales and customer-centric business is a master key to unlock opportunities for exponential growth and open the door of possibilities to generate significant revenue.
➤   The evolution of a customer journey in a contemporary modern world has reached a remarkable stage where it is now a dynamic amalgamation of expectations. It's a constantly changing puzzle, cracking it time and again requires creative bent of mind capable of producing smart solutions.
➤   With the rise in unique expectations, there is also a pressing necessity for designing products and services with the novel, engaging factors attached to them.

✔   Accomplishments of the ultimate objectives of the business, stand on the foundation formed by the customer having an outstanding experience. Possibility of that is made probable by being ahead and winning the race, along with the parallel focus on staying competitive.

✔   The pace in which digital transformation is ascending, with advanced techs like artificial intelligence making its way into everyday applications, the paradigm of executing conventional processes in marketing, sales and services has to be reshaped and revamped.

✔   The present disruptive times for business desperately need outlier business practices. Sustainable growth only has a standing chance with sincere adoption of agile mind-set.
➤   We kick start our counselling process with emphasis on fundamental principles. You will start your journey by first knowing the much-needed difference between value-based metrics and activity-based metrics. Our seasoned experts will enlighten you in understanding the paramount concept of value to the customer.
➤   We will assist you in identifying the critical entities that need monitoring and recognition. With those, you will be enhanced to generate significant value for your company as well as your customers. We will assist you in establishing the channels for eliminating the issues of customers along with assuring proper resolution and restoration for any unsatisfactory aspect in the service provided.
Concentration on the following major sales and customer centric areas carry the potential for positive business outcomes:
Value based metrics:
✔   The metrics that represents the creation of value for the company and the customers. Learn their proper management and analysis to transform your business.
Customer Centricity:
✔   Identification of what comprises the important aspects for the customer. Devising a systematic way to measure and manage them.
Social Support Start-up:
✔   Social strategy designed to effectively monitor customers in social space.
Social support optimization:
✔   Review and recommendations for an effective support strategy
Social media and support training:
✔   Credible analysis of the complexity and influence of social media.
✔   With simulated and proven frameworks, we stand firm with our assured delivery of elite-quality service. Utilize the rare opportunity of our insights and experience playing a pivotal role in your business, resulting in astounding revenue growth with the lowest possible cost.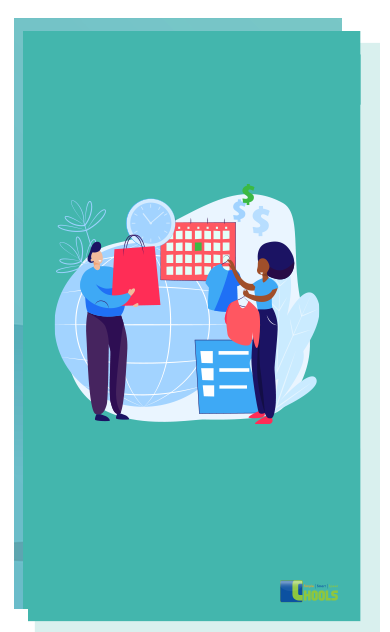 Sales and Customer Centricity - Case Study
Problem
A global beverage and food manufacturer marketing products in multiple categories across a significant number of Business Units concluded that it could gain competitive advantage and amplify customer-centricity by consolidating the sales organizations. The company held several sales organizations. It distributed its products through warehouses and DSD systems to various retail channels. Some number of sales representatives maintained the practice of calling on most retail stores. Some number of account manager's practised calling headquarter locations. The envisioned integrated organization had immense potential and ability for customer satisfaction on every buying occasion.
➤ The organization was intended into being:
✔ Significantly Effective: Increased account growth. Optimum availability. Achievement of business objectives. Ambitious CAGR objectives.
✔ Fast: More speed to shelf productivity. In comparison with newly introduced products and categories.
✔ Additionally Efficient: Strategic realignment of sales investments for increased ROI.
✔ Progressively Competitive: Transformation of culture. More Accountability. Synchronous Team Development. Redefining Retail Culture.
The Proposed Solution
Chools primarily prioritized the initiation by establishing a clear and emphatic vision, mission, objectives, metrics, principles, timelines and the potential scope for the transformation process. An elite Sales Transformation Team was created. It had the seasoned senior managers and the support managers representing the client organization. Up in the hierarchy was the Corporate Steering Committee. It composed of leaders experienced in Sales Organizations and Human Resources. An executive committee Business Unit general managers and Corporate Leadership Team. The Sales Transformation initiative was phased into Conceptual Design, Detailed Planning and Implementation.
➤ A new customer-focused sales structure was created. A customer segmentation model was adopted. Through it, sales investment was optimized, a financial model was developed, a staffing strategy was implemented and job descriptions were updated for all positions in Sales Organization. Business System Integration team was created along with the teams of Performance Measurement, Sales Incentives Alignment and Change Management. All aimed at cultural assimilation.
➤ The new organizational designs had key components. Internal Sales Support Structure was realigned and consolidated. Geographically aligned outlet selling organizations were created. BU was realigned. Cross Brands promotion team was created. Business Development Sales Organization was created. Customer Service Function was realigned.
➤ The critical success factor lies in the alignment of business objectives with field sales priorities. BU sales development department was exclusively created to achieve this alignment. BU objectives are accomplished by establishing route-to-market strategies, developing strategic sales approach and by developing tactical trade spending.
➤ Chools supported and monitored all critical aspects of transformation. Majorly heading administration, strategy and organization design, financial analysis and detailed implementation.
The Results
The Transformation was accomplished with effective execution way before the set period. The project methodology gained acclaim globally. Significant regional initiatives adapted it. The Customer-Centric sales organization positioned the company on an elevated platform to witness the achievements of long term business objectives. The Business segment investment plans significantly altered the function's cost structure. A significant percentage of sales growth target was achieved in the following year.
Problem
A large FMCG chain with a global recognition aimed to shift their priority from product focus to a customer-centric approach. They were keen on improving the effectiveness surrounding its market spend. Additionally, they were interested in delving deep into improving their customer insights and understanding.
➤Chools was designated with being a trusted partner, capable of providing smart assistance in selecting the right technology, sound expertise and professional consulting, to ensure the seamless shift to customer-centricity.
The Solution
The primary strategy adopted by Chools consultants was transforming the transactional data into actionable marketing knowledge. The process was initiated by obtaining the daily transactional data covering several stores. We merged and analyzed the data to create a customer-centric view.
➤Data analytics was used for the generation of critical marketing information. The inputs used for the process are potential spend, price sensitivity, wallet share and the shopped categories.
➤A secured online dashboard was developed to effectively deliver customer insights. The key management reports with detailed observations were presented.
The Result
The analysis resulted in the identification of the topmost segment of the retailer's customer base, particularly in the aspects of spend and profitability. The customers highlighted had traits such as high income, tertiary qualification and self-employment. Knowing the spending habits of these high-value customers, the adopted strategy for the company guided them to provide relevant offers promptly to this group. This move achieved them exponential promotional response rates with an exceptional return on investment.