Merger And Acquisition Procurement Support:
Procurement is that fundamental process efficiently driving M&A for outputting successful integration of companies and assets.
Mergers and acquisitions are smartly devised strategies for accelerated growth and revenue. Their successful implementation undeniably depends on synchronous alignments of parties concerned for the company's overarching growth strategies. M&A is a critical entity that touches all subtle aspects of the business. It also provides tangible opportunities for successful procurement functions.
➤   M&A is a phase that witnesses employees' inclination for a change, suppliers' increased sales volume and willingness of shareholders to accept early investments. All set a platform creating a prime opportunity for stakeholder alignment, followed by a sponsorship to capitalize on supply chain momentum.
➤   We here at CHOOLS align ourselves with your formulated company strategy. Our spend management experts monitor your M&A activities from their inception to their satisfactory conclusion. The optimal resultant benefit you receive is reduced cost and streamlined supply base operations.
Pre-M&A Procurement Support:
Pursuing procurement initiatives during the M&A process provides a gateway for opportunities to move ahead of procurement synergies. CHOOLS procurement experts facilitate companies to gain a tremendous head-start regarding their growth strategies, accomplished by allowing the procurement team to function during M&A active phase.
Adopting Organizational "Clean Room" methodology, you can execute quick-win cost reduction, aligned with supply management strategies.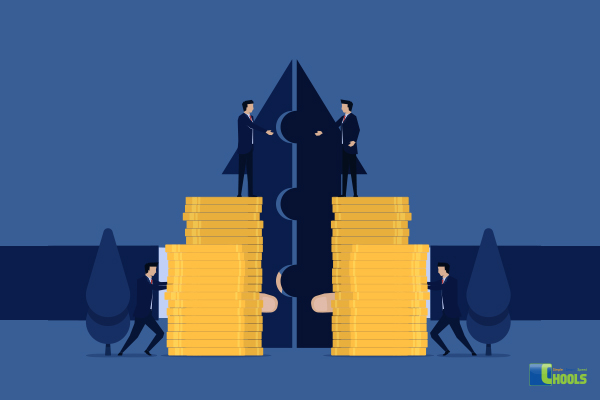 Ways our team monitors Pre-M&A processes:
✔   Collaboration with M&A executives. Participation with external consultants. Clean room initiatives. Understanding company's strategic direction. Procurement planning for M&A initiatives.
✔   Collection of initial data. Identification of possible cost reduction opportunities.
✔   Development of procurement specific strategic initiatives.
Post M&A Procurement Support:
➤   M&A remains a significant financial investment. A notable process with far-reaching implications. Visible to all critical units of business.
➤   At the same time, procurement stands as a prime function driving synergies across the organization.
Following are the highlights comprising profitable benefits from CHOOLS Procurement Consulting services:
✔   The Company's spend analysis. Identification of cost reduction opportunities.
✔   Implementation of strategic category management plans.
✔   Alignment with clean room strategies. Support for facilities management.
✔   Evaluation of contracts. Rationalizing suppliers and scope.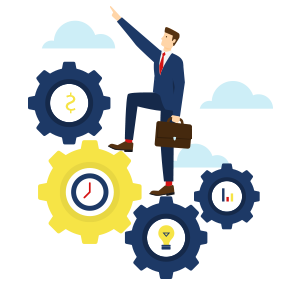 ➤   For efficient navigation through the intricate puzzle of supply management operations, CHOOLS procurement consulting experts are here, to provide you with unmatched professional assistance. From tactical analysis through intelligence tools, to spend management strategies devised with a sharp wit. Our team gets it covered, in all smart ways to significantly maximize your M&A results.
Merger And Acquisition Procurement Support - Case Study
The Challenge
➤Our client is a premier industry innovator had developed a pioneered delivery system for their product. They had firmly established a competitive advantage in the market. They discovered their primary competitor ready with a similar system to be released into the market. Chools was assigned to diligently investigate the competitor's careful moves and determine its global strategy for the upgraded product.
The Approach
➤Chools carried out detailed interviews with the personnel from numerous departments across our client's organization. The intent was to accurately understand the product innovation process and the possibility of how a competitor managed to reverse-engineer the product. With the knowledge gained we proceeded with identifying the supply chain patterns and competitor activity which revealed identical sourcing and product traits. The indicators with addition to the research into competitor's marketing tactics and consumer profiling predicted the competitor's launches aiming at specific markets.
The Result
➤The predictive knowledge enabled our client to tactically counter the threat by executing large scale campaigns that saturated the key markets before the competitor's launch. The behavioral change initiated defended our client's market share and firmly maintained their position as creative innovators.
The Challenge
The leadership team of an organization with an esteemed reputation had contacted Chools. The organization was a premium provider of institutional investment products and services. It was vigilantly planning to make a considerable bid to acquire another organization which was primarily super-heading the provision of information and analytics. The target firm focused on servicing investment consultants, asset owners and the managers. The acquiring firm needed critical insights into the institutional investment industry. Business expansion and potential growth opportunities had to be evaluated considering the target firm's offerings.
The Solution
➤The acquiring organization has expert specialization in the domains of securities market places, market technology and informational content. The head of Chools Mergers and Acquisitions initiative established a well-formed connection with the organization. Chools Investment Consultants were also contacted.
➤The initiation of the process started with M&A head arranging a contract concerning which Chools would sincerely provide the acquiring firm with intellectual capital regarding the target firm and about the institutional investment industry in its entirety. Chools provided easy access and all-time availability for advice and consultation during the progression of the bidding process to acquire the target firm. Our industry knowledge, independent approach and unbiased counsel was overwhelmingly appreciated by our client organization. All the mentioned aspects were critically needed to clearly understand the business model, evolution and growth potential of the target firm. Chools had provided strategic objectives and clear insights that would provide a competitive advantage over other interested parties in the bidding process.
➤With extensive communication over different mediums spanning many sessions, Chools senior investment consultant provided the gathered insights on target firm's initial product offerings, expansion of their client base and how the clients valued target firm's services. Elaborate discussions were followed focused on notable competitors and potential threats to the target firm's business. The trends in the institutional investment industry were identified that could enhance the target firm's growth. Our senior investment consultant accompanied acquiring firm's team to the meeting with the target firm's senior management and investment bankers. The industry-specific concepts were discussed.
The Result
The due diligence process had brought out very insightful knowledge for our clients. The acquiring firm made a calculated and a well-formed bid. It was primarily based on sustainability and revenue enhancement opportunity of the target firm's franchise. They envisioned a positive result with an effective combination of the existing informational and analytical capabilities with theirs. Focusing beyond the expected synergies, acquiring firm also had a creative opportunity to leverage the vast information of the target firm to expand the scope of services and to attract new clients.
➤The acquiring firm won the bidding process with assistance from Chools. A valuable and complementary business was acquired. Target firm acknowledged their acquirement was the result of professional advice given by someone whose understanding of their business was deep.
➤From the vantage point of Chools, this example is an illustration that solidifies our willingness to adding significant value for our clients making use of all the possible available resources. Chools always anticipates win-win result with absolute certainty.