Manufacturing and Warehousing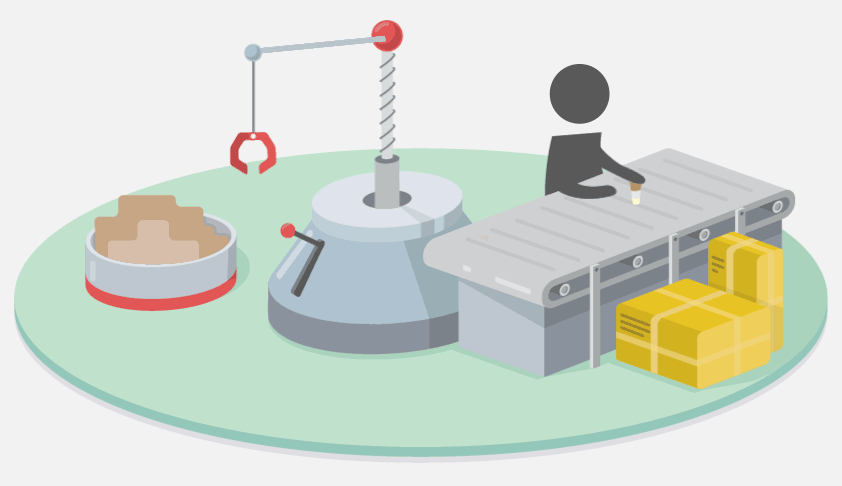 Manufacturing and Warehousing are two activities that go hand in hand. If one creates the end product, the other deals with storing them before putting them in the market.
And both require massive amounts of automation, considering the speeds at which the product needs to go out into the world.
Increased profitability, outpacing competition in the market, and reduced costs. These are the ideals that Manufacturing and Warehousing are built around. Manufacturing is an end-to-end process that creates the product, while Warehousing is the second half that deals with efficient storage and delivery. A process that defines how businesses manage the transportation and storage of their inventories. Effectively utilizing the collaboration between these two functions is what sets the successful businesses apart from the rest.
There are many challenges that these twin processes face. Some of them being.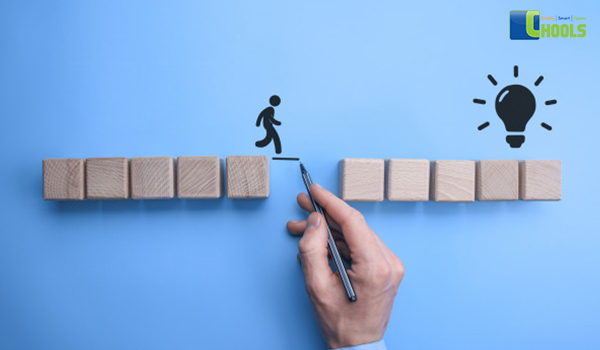 ➤ Integrating into the supply chain.
➤ Managing products and market opportunities.
➤ Challenges to productivity.
➤ Difficulty in tracking the information that flow through the operation on a daily basis.
A new way of looking at the entire process is necessary. One that can adequately deal with the complexities of Manufacturing and Warehousing. One that involves data management, Machine Learning and automation.
We, at Chools, have put together a framework that accurately resolves your problems.
One that involves.
➤ Material Handling – An essential process throughout all industries. We help you properly plan this for reduced delivery times, lowered overall costs of manufacturing, improved customer service and reduced inventory.
➤ Inbound Logistics – Everything you need to know about how you transport, store and deliver your goods. We design lean processes for all three.
➤ Outbound Logistics – Outbound logistics is where the money is to be made, and saved as well. Management of the inventory produced. Warehousing of the inventory, transport, till actual delivery to the end customer.
➤ Automation – Automated warehouses are the future of warehousing. With automated processes set in place for storage, retrieval and relocation of goods, the speed of delivery is increased exponentially.
➤ Digitization – Artificial Intelligence helps you establish a paperless and automated warehouse environment.
➤ Warehouse Strategy – Everything from investment to operations cost. We help you build the base for your logistics.
➤ Space Management – Helping you pick the best layout for your warehouse. One that is optimal for easy picking, packing and shipping of orders.
Manufacturing and Warehousing, if done right, can save your organization both money and time. The possibilities are limitless.
Contact us at www.chools.in to avail our consulting services for Manufacturing and Warehousing.
Go Big and Grow Big with Chools!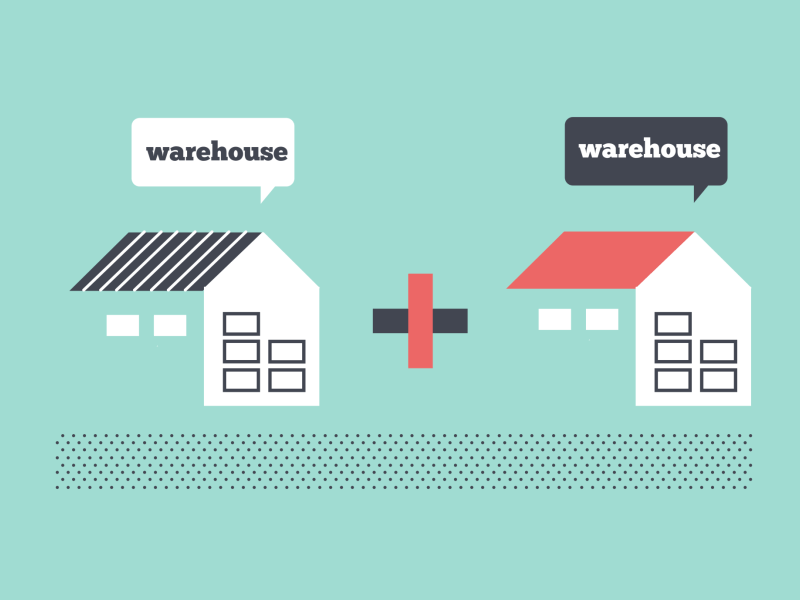 Manufacturing and Warehousing - Case Study
Manufacturing and Warehousing – Ecommerce Industry
Problem –
➤ One of the premier ecommerce companies in the world, in an effort to improve its online grocery business, was thinking of involving automation technology to reduce cost to company.
Incorporating self-driving robots, to carry out the task of gathering items from a high density storage system and deliver them to their human counterparts to finish a customer's order. Testing the feasibility of this concept was the challenge.
➤ Testing the efficacy of the self-driving robots was the next task.
Spreadsheets made for the concept were not usable due to complexity of systems and variability in execution.
A new method had to be devised.
Solution –
➤ We partnered with a premier simulation consulting firm, tasked with creating a material handling simulation to road test the capabilities of the self-driving robots.
The stipulates of the assessment were to:
✔ Understand potential weaknesses in the system.
✔ Find out the best configuration for racking structures.
✔ Compare capital expenditure requirements predicted by the model with business case spreadsheets.
✔ Evaluate potential performance weaknesses of the system with realistic demand and variability.

Outcome –
✔ The needs of various time around thresholds were met by properly estimating equipment requirements.
✔ The model showed an increase of 95% in the robots ability to pick up online grocery orders.
✔ Grocery orders could be picked up in less than 8 minutes, averaging pick up times of 5 minutes.
A base spend of 2 million dollars was saved through this exercise
Manufacturing and Warehousing – Logistics  
Problem –
➤ Finding the perfect algorithm for picking up goods and adding them into cartons in a warehouse. With workers using trolleys, with a limited capacity of 8 cartons. Weighing scales were used to determine if the trolley had reached its maximum limit. This was done so by issuing an alarm signal every time the trolley was full. But this left the question of how to optimize the usage of cartons to get more inventory out of the warehouse. Finding the optimal picking routes for the worker to traverse the warehouse was the problem at hand.
Solution –
➤ The trolley operator's pick up route would always be a straight one. This conclusion was arrived upon after running a virtual simulation, which showed wastage of human effort would be brought down to a minimum using this method. The maximum number of cartons per trolley could not be used for one trip, and they can contain articles from both the first and last locations in the route.
➤ The new algorithm was tested and compared against historical data, and found to be exactly what the company needed. Two criteria were used to optimize operator routes around the warehouse. One being the maximizing of average number of quantity of cartons per tour.
And the other being maximizing the article overlap per tour.
Result –
➤ Statistics received from initial trials were compared with historical and went on to show that the new layout configuration and algorithm, effectively gave a rise from 58% to 94% in trolley utilization rate. This company has decided to install this new layout for designing their warehouse layouts and article distribution throughout the warehouse.