Course overview
It is developed Espeacially for one who is looking for Mangement certification, Lean Six sigma white belt explains entire picture of methodogy used in coperates, in the other hand Practical learning is a beautiful learning process, Hence this course gives the student exculsive knowledge also provides a solid understanding of methodology from the basic levels.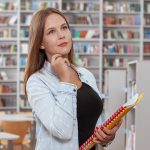 Who can enroll
There is no prerequities for this course.
Interested candidates can take up the course
Professionals, one who needs to improve thier organization by adopting current trending pratices in the coperates.
Learning outcome
Certification from the training institute.
Acquired set of knowledge on lean six sigma white belt.
Fetching right job based on the course.
Being professionals in coperate industry.
Joining as intructor in an educational institute.
One will be able to establish a coperate company.
Being a efficient professtional to identify and implement the best of solution to improve the current performance in order to understand the customer's needs of an organization.