Driving Profitability- Productivity Tutorial
➤   Are you in the Service or Manufacturing sector?
➤   Are you striving to Grow, Thrive and Lead today's competitive markets?
➤   Are you working to drive your Profitability and produce, Better and More with Less?
➤   Are you looking to increase your ROI and Increase your Revenue?
➤   Are your looking to Reduce your Spends without compromising your market demands, customer expectations or employee satisfaction?
➤   Are you looking to Run Lean Operations on all aspects of your business: (LD&T, Manufacturing, Sales, General and Administration, Technology, Marketing and Advertisement, Value Engineering, Commodity Compressible, Capital Expenditure?)
➤   Our Competent team of Scholars and consultants partnered with several of the 500 Fortune companies to engage their massive teams to drive productivity that range between $1Million and  $10Million captured savings per year.
➤   We at chools provide various consulting schemes, effective strategies and vigorous knowledge that will guide you in delivering your productivity objectives.
Productivity tutorial
Productivity tutorial is the first milestone to establish your productivity journey and Cost optimization advancement.  Through this consulting service, the organization will be able to: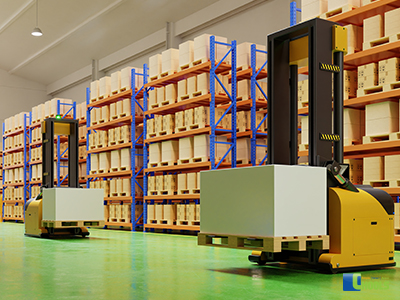 Objectives-WHAT
Build your organization knowledge and capability in productivity: concept; types, metric system measurements and calculation.
Identifying your organization main productivity buckets ( LD&T , Manufacturing, Sales, General and Administration, Marketing and Advertisement, Value engineering commodity compressible, Capital Avoidance )
Assign your P&L to the identified productivity buckets.
Understand the Lean Six Sigma, TQM and TPM strategies that could be deployed to generate productivity.
Establish a system to track, generate and improve your productivity.
Develop your productivity annual and strategic plans
Our approach- HOW
We will drive world-class end results desired by our clients through

Evaluating
we start with understanding and identifying our clients' needs and requirements and assessing their position in the productivity journey through conducting various types of business, operational and processes (including financial and IT) assessments that would require the engagement with various stakeholders and shareholders.
Educating
Conduct productivity-training sessions including strategies that would drive productivity covering Lean six sigma, VSM, Loss analysis, 8 type of wastes. 
Developing
Partner with your teams in setting your Y charts, productivity strategies, tactics and goals and deployment plan and develop required resources and tools.
Deploying
Partner with your team in executing and achieving the set productivity plans.
Sustaining
Partner with your teams in putting sustainability and continuous improvement plans and systems for example Qualifying LSS belts and creating Balanced Scorecards.
Benefits-WHY
This service is best deployed by entities that are at early stages of their productivity journey and aim to expand the productivity mindset to all stakeholders and workers of the organization bottom- top; Left right center, and to have a vigorous system in place to assist them in driving their productivity journey.
➤   Companies that collaborated with CHOOLS and deployed OUR productivity system achieved  6-10% Savings of their base spend.
➤   Develop the capability of your teams and spread a mindset of cost reduction, elimination of losses to drive productivity opportunities
➤   Acquire a well-established sustainable productivity system in place.
Extra Service: Formulate a tracking tools – from a simple spread sheet to an advanced Artificial Intelligence application