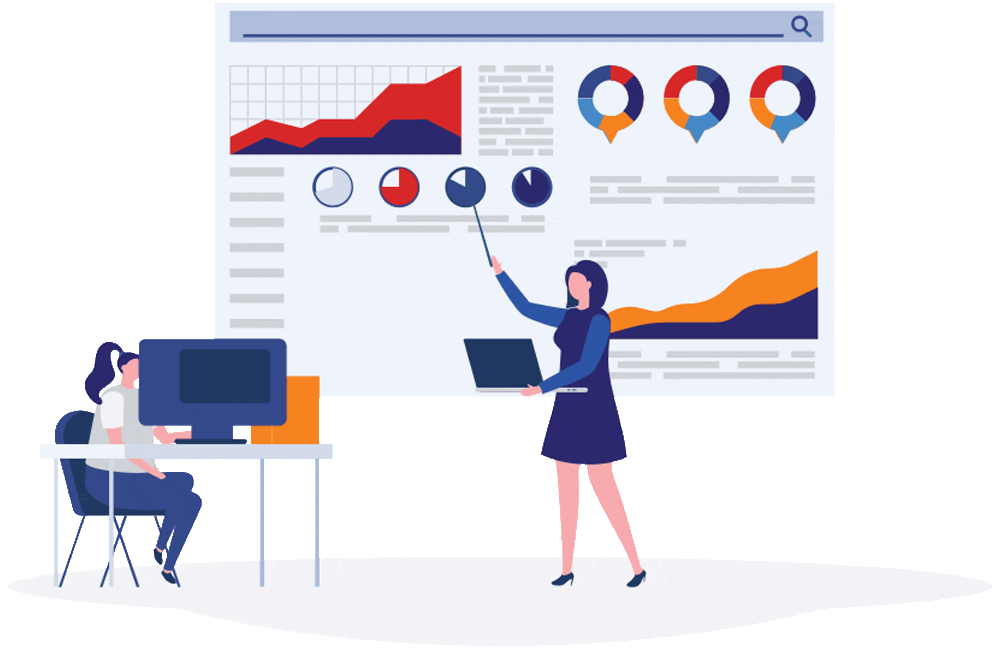 Opportunity Assessment Services:
The seamless delivery of opportunity assessments and sourcing roadmaps is a competent skill, acquired through seasoned experience in spend categories. Our experts at CHOOLS are those accomplished individuals with mastery in the domain. They are here, to act as a catalyst, for you in the attainment of your strategically devised corporate goals.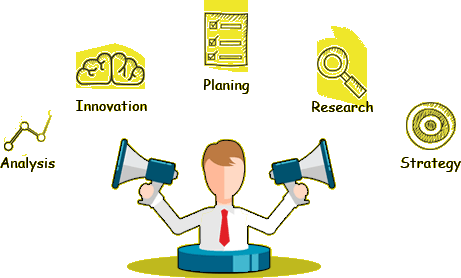 ➤   The potential value associated with in-depth spend analysis, has a positive outcome, only when opportunities are identified, to realize sustainable cost savings and enhanced supply chain performance.
➤   In our service, we believe in going beyond simply categorizing spend. Our opportunity assessment services are devised through a systematic breakdown of key sourcing strategies, which are validated through persistent simulation and testing. Our decades of experience in supply chain and category management is reflected and pronounced in the above-mentioned process.
✔   Our experts perform detailed analysis, with their seasoned involvement in benchmarking and market intelligence research. Their sourcing strategies developed will address all critical spend categories in parallel. Along with devising a directed map for easy navigation, they provide practical counsel on savings.
✔   As an effective medical practitioner emphasizes on the diagnosis before the treatment, our spend consultants emphasize on answering the important questions, providing clarity, before moving forward with strategic sourcing initiative.
Beneficial takeaways from our flexible yet structured approach to sourcing roadmap development:
✔   Identification of quick-win long term opportunities. Higher ROI initiatives. Planning of strategic sourcing pipeline.
✔   Understanding of the potential savings. Targeting high savings.
✔   Identification of category specific sourcing strategies. Facing the challenges faced during a sourcing project.

A functional and effective strategic sourcing plan encompasses two essential elements. Supply chain focused spend analysis, synchronized with opportunity assessments developed from implementable sourcing strategies. CHOOLS has an opportunity for you to have transparent access to the highlighted elements. With that, you will take your first step in saving faster.
We acknowledge the pressing need for your spend analysis and opportunity assessments to have a holistic paradigm. Our service is unmatched and armed with veterans who have dabbled deep in market intelligence and benchmarking. We take the utmost pride in carrying out our distinguished role as a strategic partner and potent catalyst for enabling the businesses.
Opportunity Assessment Services - Case Study
The Background
A reputed company having a stature of an industry giant requested Chools an assessment of their mature Lean Six Sigma deployment. The program had an exceptional track record of success. The leadership was interested in increasing the value of the program further to energize it by experimenting with new innovative methods.
The Solution
The Operational Excellence Assessment Framework designed by Chools enabled the team to perform a top-down assessment of the organization. It conducted standard interviews. An extensive survey was carried out of the Black belt and Green belt alumni. The detailed visit of all the manufacturing plants was headed performed. The project data, manufacturing data and the training materials were systematically reviewed by the team. The information gathered was synthesized and compared with the contemporary industry practices.
The Results
The outcome of the process carried out resulted in hundreds of improvement ideas. Selected major themes of opportunity were identified to energies the program and add value. The highlighted recommendations were centered on:
✔ Initiation of an OpenX program. With particular focus on inventory reductions, addressing a multi-million dollar financial opportunity identified in the assessment.
✔ Re-energizing hundreds of legacy systems with innovative tools to expand their capabilities.
✔ Deployment of a Lean Foundations approach in selective areas of manufacturing sites, supply chain and finance. It aims to engage entire workforce in the improvement process.
The Background
A prominent finance and insurance company had brought on board a new private equity owner. The new leadership was interested in creating significant revenue growth through acquisition targets. Their desire also included the achievement of improved efficiencies and considerable cost reduction with the utilization of Lean principles in the key operations.
The Solution
Chools team performed detailed assessments as part of the due diligence. The emphasis was particularly placed on supply chain operations and warehouse functions of a potential acquisition target. Further, the assessments were carried out on transactional operations of the core business. That process addressed claims, new businesses, customer service and the call centre.
✔ The assessment identified significant opportunities for transformational projects. The continuous improvement carried resulted in a 30% cost reduction in operating expenses.
The Result
The consulting work carried out during post-integration identified astounding opportunities for asset rationalization. Along with it, an opportunity was also identified for expense reduction across the network. A Lean Six Sigma Green belt program was implemented which resulted in achieving remarkable ROI in the initial wave of projects.