Integrated Business Planning: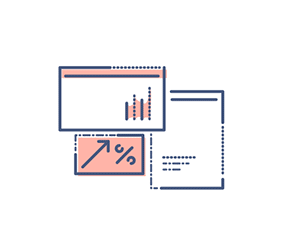 ➤  Efficient Planning, Operational Performance and Data Accuracy is achieved by deploying Integrated Business Planning. IBP is a Model that ensures strategy alignment within all your business functions: supply chains, manufacturing, marketing, finance, sales, product development and planning.
➤  IBP drives Corporate Strategic performance measures including working capital, income per share, profit-operating margins, NOPBT.
IBP is a tool that enables executive boards to evaluate the strategic plans and goals relevant to the economic impact, financial, operational resources and the organization's current Market position via reporting dashboards and digitized tools, and it underpins their decisions in prioritizing operating plans.
CHOOLS consultants and competencies will guide your organization in establishing and developing capabilities to improve functions collaboration, process integration, supply chain visibility and operation excellence. We will help you bridge restraints in operations, finance, technology to give a deep detailed operational and functional knowledge and comprehensive business perspective.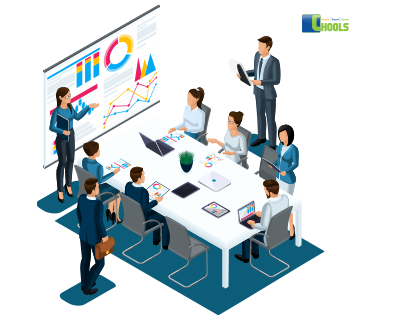 Chools Team guided a nonprofit Medicare entity in the west coast –USA to use IBP to streamline procurement and Finance processes using oracle technology.
✔   Productivity through reduction in working capital and operating costs and improving cash flow, revenue and shareholder value.
✔   A prescribed structured Executive Review Process based on complete and accurate information.
✔   An integrated operational, Financial, Marketing Strategic plans assigning the right resources and time.
✔   An integrated dashboard for Production, Inventory and sales plans and key performance measures.
✔   A comprehensive multi- functional and corporate analysis. d
✔   A streamlined and agile Planning Process.
✔   Engagement and ownership of all functions across the organizations functions.
✔   Strategies and goals that are focused on Business performance.
✔   Mitigation plans to minimize the risks exhibited by market turbulence.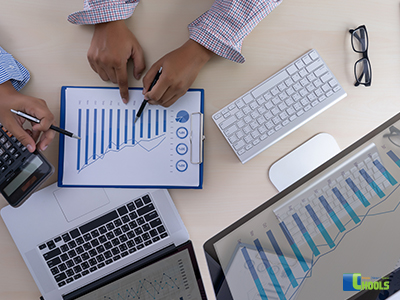 Measure, Analyze and Model:
➤  Measure and visualize Key metrics, multiple scenarios and assess opportunities and risks.
➤  Create a collaboration ground and planning meeting for all functions.
➤  Advantage digitized databases, SaaS, dashboards, and simulation programs to perform fast analysis, and build "what if" Scenarios.
➤  Build Enterprise Models for Demand Chain, Supply Chain, and Finance chain.
Build the Integrated business Planning Model
Enterprise Optimization.

Chools Team guided a nonprofit Medicare entity in the west coast –USA to use IBP to streamline procurement and Finance processes using oracle technology.

For 35 years, the health care provider was conducting manual processes requiring a huge staff, individual function planning, Multi source Data sharing impeding agile planning and decision-making processes.
Chools worked with the team to:
➤  Establish a unified system for reporting and analytics.
➤  Shift to Integrated decision making model based on single accurate source data.
➤  Leverage Saas (Financial Software) to eliminate costly upgrade of projects.
➤  Eliminate upfront costs.
➤  Automate general ledger to reduce cycle times and enhance procurement processes.
Significant reduction in working capital and operating cost was achieved, accompanied with entity agility, resilience, compliance, transparency.
Integrated Business Planning - Case Study
Problem 
A leading Consumer Packaged Goods company, dealing with the production and sale of lawn and garden products, was struggling with iterative and time consuming manual processes. The processes were developed to cater to seasonal demand of their products, leaving them to deal with production, warehousing, and raw material sourcing issues. The fact that the company had 7 different sales offices spread across the globe served only to compound the problem.
Creating accurate sales forecasts was impossible. As each one shared, and dealt with data that was immediately available to them, depending on the market climate they were exposed to.
Supply adjustments in response to reactive demand, which resulted in poor production capacity and increased levels of inventory were other problems that the company suffered from. A solution was needed to fix the situation.
Solution 
A globally aligned Sales and Operations process was conceived. Using solid SAP Integrated Business Planning (IBP) fully integrated with the SAP Cloud Platform Integration Data Services.
This was fully integrated into SAP S4 HANA. This custom made Consumer Packaged Goods Sales & Operations cycle was now deployed across sales offices in all 7 countries.
Result 
The approach that was taken gave the company several benefits –
✔  Business process engineering combined with system led design process.
✔  A Minimalized theoretical design.
✔  Having an agile approach based on hands on experience.
✔  Ability for rapid rollout based on predefined best practices.
✔  Rollout plan suited to the needs of the organization.
Problem 
A company known to be an industry leader in the food and beverages sector, they plan to include trade promotion management and predictive forecasting for driving profitability.
With 70-75% of the volume being sold on promotion, the company needed to think of new ways to drive profitability. Forecast accuracy was what the company needed to perfect.
Solution –
Integrated promotion and design planning was the end goal.
The route to reaching this goal was through a combination of –
✔  Process reform.
✔  A single, scalable technology.
✔  Rigorous Change Management.
  ➤  Oracle Demantra Predictive Trade Planning and Deduction Settlement Modules were used for creating the forecast engine, which was subsequently integrated with the company's ERP system, JDE Enterprise One.
The predictive trade planning modules that were integrated to Oracle Demantra Demand Management, supplied both sales forecast base and lift, against demand planning forecast, inclusive of sales stock and lead times.
Result 
The forecast accuracy was highly improved, with data readily available for making predictive trade spend plans. Key metrics such as forecast accuracy, coefficient of variance and monthly historical trend information were now readily available to the sales team. Post training, both forecast accuracy and trade promotion accuracy were adopted as metrics in performance reviews for the sales force