Driving Profitability- Value Stream Mapping
➤   Are you striving to Grow, Thrive and Lead today's competitive markets?
➤   Are you running dynamic Operations in either the Service or the Manufacturing Sectors?
➤   Are you working to drive Higher NOPBT year over year?
➤   Are you looking for a Lean Tool that would enable you to drive your Productivity Targets across the Value Chain?
➤   Are you eager to optimize your processes and Eliminate Non Value Added processes; without compromising the VOC: voice of Customer and VOB:               Voice of business?
➤   Are you searching for the Market leaders in Lean Six Sigma Consulting to lead your organization to World Class results?
➤   Our Competent team of Scholars and consultants partnered with several 500 Fortune companies to achieve their strategic and Annual productivity                    targets through executing value stream mapping consulting workshops; identifying and executing projects between $0.5Million and $10Million.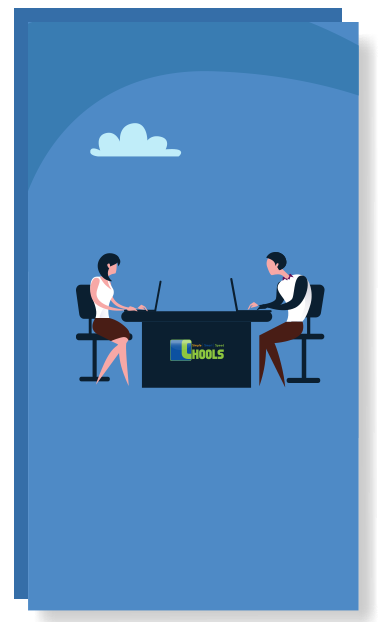 Objectives-WHAT
✔   Build the capability of your team in analyzing processes and identifying losses.
✔   Build a Current State Map for the selected process and simulate flow.
✔   Collect KPIs' for each Step: VAT-value added time, L/T- Lead-time, C/T- Cycle time, T/t-Takt time, REL-
✔   Understand VOC, VOB, inputs, outputs of each process step.
✔   Understand the 8 Wastes Types and identify sources and locations of waste.
✔   Identify opportunities to eliminate wastes and optimize processes to meet VOC and VOB.
✔   Design the Future State Map.
✔   Identify the captured saving $ value.
✔   Develop an improvement project plan using Project Management Tools: Project charter, WBS, PERT, CPM, GANNT, RACI model.
✔   Create a Change Management Plan.
Our approach- HOW:
We will drive world-class end results desired by our clients through
Evaluating
➤   we start with understanding and identifying the selected operations or process and business status quo. Assess the related the parameters and identify losses and productivity opportunities.
Educating
➤   Conduct a VSM training sessions and related topics, PM, CM, Lean                 Problem Solving, Design thinking tools.
Developing
➤   Partner with your teams in designing a Future State Map and translate            the improvement in $ Value.
Deploying
➤   Partner with your team in executing and achieving the set plans.
Sustaining
➤   Partner with your teams in putting sustainability and continuous improvement plans for the Future State Map.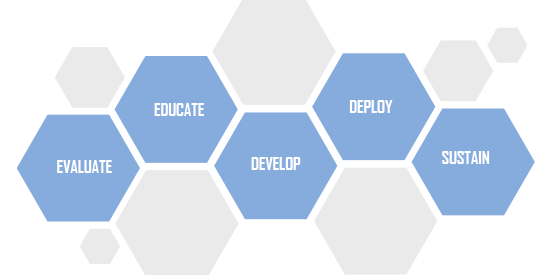 ➤   Time frame for each phase depends on process/ operation selected.